Learn to Eat Healthy is not a traditional diet book with strict rules and limitations. Here you will find great tips and ideas for healthy cooking and good guidelines to control your health, your eating habits and your weight without strict dieting rules. You'll discover that preparing your own food is fun and easy and your healthy diet is delicious. In fact, the main reason why most of those quick fix diets will fail you from the start is because they ignore the way normal people want to live. This book is simply an easy to read and follow guidebook with over hundred, easy to prepare, healthy, and tasty recipes with full nutritional information, and step by step instructions.

More...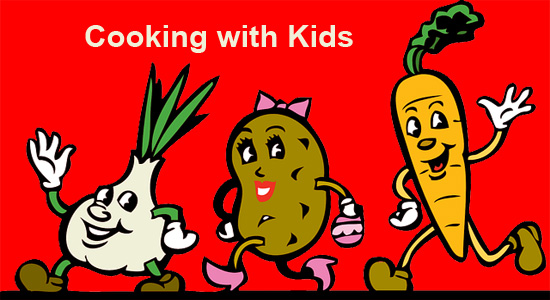 Teach your kids to cook and have fun in the kitchen!

Find out more...










HEALTHY EATING

- Consumers priorities are food that is healthy, safe, affordable and nutritious. Modern consumers think more about healthy food, nutrition and food safety. We all expect to live longer, and we want to enjoy good health along the way. Good quality, real foods and complete digestion are key to disease prevention and taking off pounds.


Over the last few years the issue of preservatives has been gaining prominence on the list of consumer concerns. The number of high profile food safety incidents... Read more...


GLUTEN FREE EATING

- Healthy gluten-free eating is not a diet or some unrealistic nutrition philosophy, rather, it is about feeling great, keeping yourself as healthy as possible and having more energy. These days, we have opportunity to be better educated and informed about nutrition than our ancestors ever were.

Start your gluten-free day the healthy way without depriving yourself of the foods you love. You will find a wealth of suggestions here that can help you get started toward healthy gluten-free eating.

More...




SEAFOOD

- Once having mastered the five primary methods of preparing fish (baking, boiling, broiling, frying and stewing), and learned also how to make tasty sauces, the variety of dishes within the cook's power is great and any cook will know how to prepare any kind of fish. All that is required is confidence in the rules, which are perfectly reliable, and will always bring about a satisfactory result if followed carefully.

All the cold fish leftovers, from any cooking method, can be utilized in making delicious salads, croquettes, and escallops.

Read more...





TASTY HOMEMADE COOKIES

- Cookies are generally divided in two classes: those which are made thick and are expected to be soft when they are served and those which are made thin and are intended to be crisp and brittle when eaten. The thin, crisp cookies are usually known as snaps. Soft cookies are made from a dough that contains a little more liquid and fat than that used for brittle cookies. The dough of which both varieties are made should be thick enough to remove from the mixing bowl in a lump and roll out on a board.

Find out more...

PASTRY

- On this page, you will find information about special pastry, the type of pastry we usually use for dainty desserts or other special desserts.

This type of pastry is commonly known as French pastry or Puff paste. It is seldom used in the making of single or double-crust pies. However, there are really innumerable uses to which it may be put in addition to those for which ordinary pastry can be used. In fact, after the art of making this kind of pastry is mastered, it will prove to be invaluable for serving on special occasions.

Read more...




AMAZING PIES

- Pies are very popular deserts. Pies are made by baking ingredients between two crusts of pie pastry or with a single crust, which may be an upper or a lower one. Originally pies were not intended for desserts. Rather, they were used as the main dish of the meal, as they contained a filling of meat or fish and vegetables. Such pies are still made, but they are not usually the ones intended when pastry for pies is mentioned. It should therefore be understood that the pie pastry considered in this section is that which is used mostly with sweet fillings and employed particularly in...

Find out more...




VEGETARIAN DIET

- The commonly accepted definition of the term vegetarianism means to abstain from consumption of flesh food (red meat, poultry, seafood and the meat of any other animal), but allows the use of eggs, milk, and its products.

Vegetarianism may also include abstention from by-products of animal slaughter. Various packaged or processed foods, including cake, cookies, chocolate and marshmallows, often contain unfamiliar animal ingredients, and may be a special concern for vegetarians due to the likelihood of such additions.

Read more...




GREAT SALADS

- One of the biggest advantages of salads is their variety. The ingredients from which they can be made are not only large in number, they are practically unlimited. In fact, almost any cooked or raw fruit or vegetable, or any meat, fowl, or fish, whether cooked particularly for this purpose or left over from a previous meal, may be utilized in the making of salads. Canned foods of these varieties may also be used for salads all year around, or during the winter when fresh foods are limited, expensive or difficult to find.

Find out more...




THE ONION STORY

- Onions are incredibly versatile and each cuisine has its own rules regarding the treatment of onions. Yellow onions are the most common cooking onions and have the strongest flavor. White onions have a sharp fresh taste and red onions are slightly milder and crisper. Leeks are related to both onion and garlic but milder in taste and excellent in soups or braised. The flavor of Welsh onions lies between leeks and onions. Spanish and Bermuda onions are chrisp, sweet and mild. Vidalia, Walla Walla and Maui are super sweet varieties and often eaten raw.

More...


Browse Pages
Gluten Free
Baking
Breads & Related
Cakes & Related
Cookies
Amazing Pies
Pastries
Puddings
Beverages
International
Vegetables
Fruit
Tasty Dips
Dressings
Soups & Related
Sauces
Cooking With Kids
Herbs & Spices
Special Occasion
Miscellaneous
Buy Great Products
Privacy Policy & Terms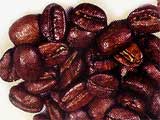 Since its discovery in an Ethiopian rainforest centuries ago, coffee has brewed up a rich and troubled history, according to UNCOMMON GROUNDS, a sweeping book by business writer Mark Pendergrast. A good cup of coffee can turn the worst day tolerable, can provide an all-important moment of contemplation, can rekindle a romance," he writes. "And yet, poetic as its taste may be, coffee's history is rife with controversy and politics." For example, coffee bankrolled Idi Amin's genocidal regime in Uganda and the Sandinistas' revolution in Nicaragua... More...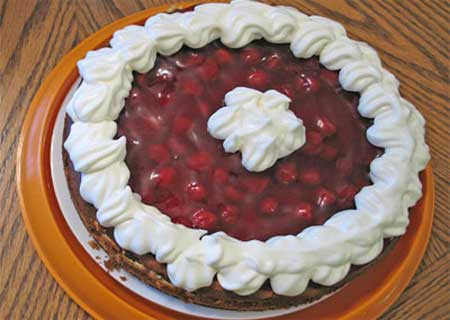 Always follow the instructions to prepare cake. If you don't have instructions, the best way is to stir the butter and sugar to a cream, then add the beaten yolks, then the milk, the flavoring, then the beaten whites, and, lastly, the flour. If fruit is to be used, measure and dredge with a little sifted flour, stir in gradually and thoroughly.

Find out more...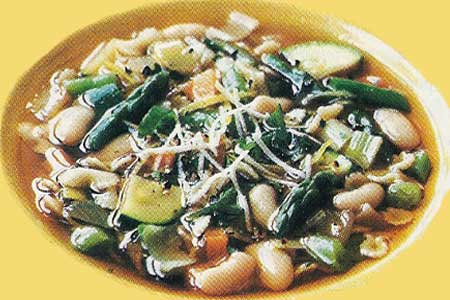 The basis of all good soups is the stock or liquid in which bones, cooked or uncooked meat or vegetables have been boiled. The proportions for soup stock are generally one pound meat and bone to four cups of water. The meat should be cut into small pieces and put into kettle with bones, covered with...

More...